Head Room Consultants knows how hard it is for Sydney business owners to keep pace with change and how it can impact quickly on profits. Increasing complexity in compliance, advances in social media and lets not forget managing rising costs. They has mentored numerous small and larger business's based on the experience the team have gained from 30 years as an investment bankers, Business advisors and assisting several startups including Sydney based Scorpio Music, Australia's fastest growing music company.
If you are located in Sydney we are happy to visit you at your business for a no obligation chat about what we can do for you. Phone : +61 452633970
Featured Head Room Business Coach
Tony Adams is a sought after business and motivational speaker who is also recognised as an expert consultant in Australian social media marketing.
Why use Tony Adams as your Business Mentor?
 He has been there done that and written the book…
Tony's thoughts on Reputation Management of Negative Reviews:
Most business owners make the time to compare weekly revenue figures, but many do not make the effort to check what customers are saying about them on review sites or their own web pages. Negative reviews about your business or service posted on numerous web locations can be devastating for any business, but in this fast online era reputation management is now extremely important.
It's in all business owners' interests to have the review removed by communicating quickly with those posting them and resolving the matters raised. However, this is not always possible, but those that remain can be turned into positives for the business.
Here are just five of many reasons why:
1/ Many potential customers looking at review sites are sceptical at a list of all positive reviews, seeing it as 'staged' or 'censored.' The balance in review comments and ratings adds a creditability factor. If you are located in Sydney then its important to have local Sydney business owner or resident reviews.
2/ A business owner's response will reflect the integrity of the brand. People know mistakes are made but look to see the sincerity of the business owner putting things right.
3/ It gives the business owner the chance to publicly turn an aggrieved customer around to become a long-term advocate. This is a more positive alternative than an aggrieved customer telling their circles of friends offline of the bad experience.
4/ It identifies apparent issues in your business that you may not have been aware of. You can acknowledge this in your response and thank the reviewer for making you aware of it and saying the issue is now fixed. It also gives you the opportunity to offer a significant discount incentive to those reading it to come, check the improvements for themselves and see that customer feedback is important in improving the customer experience.
5/ Web site Sydney search engine rankings for example are based on numerous factors and one is social interaction of your site in Sydney. The negative posting is actually positive for this rating, and if you can turn the situation around with even more social interaction then Google really likes that.
Managing customer disappointments with great customer service skills is the hallmark of a great business. This extends to regular reputation management reviews and having a company policy that is just as thorough as analysing revenue figures.
You can learn more about Tony from his business and motivational speaker website http://www.tonyadams.com, his business coaching work with dental professionals via Dental Media and search engine optimisation for business owners via Sydney SEO Partners and Google Recovery Services. Tony is also founding principal of Ztue Marketing which has a portfolio of review websites including Sydney Personal Trainers, Top Sydney Gyms and Top Personal Trainers and is a consultant to Compensation Lawyers and Real Estate Penrith
If you would like a no obligation review of your business and Tony's candid thoughts and quote on how his mentoring could help you, then call to make an appointment or email him today.
Reference Material : Social Media Marketing : Marketing Plans : Business Coaching
Tip of The Week: The three keys to getting your website found in 2019
Google continues with vigour to give visitors they introduce to websites the very best experience possible, and it's working.
Every SEO training course and forum post is spreading the message that page one ranking is dependant on great content and exceptional user experience.
Through the various changes to their computer automated filters, called algorithms, Google has managed to toss inferior sites out of anyone's sight.
The ones that remain in the searches give the website visitor what Google has determined is what they want to see.
The following are the three main things Google is looking for if you want your site to rank better than it is now.
1/ Content
The site's content must be engaging. Google measures this by how long your visitors stay on the site and how many pages of the site they look at.
They are also insisting on your content being well researched, original and not found elsewhere.
Something that is not understood by most website owners is that Google rewards those who offer to refer a visitor to more related content on a higher authority site via an out bound link.
2/ Website navigation
When google crawls your site it first checks if everything works. Then assess's how easy it is for the visitor to find the likes of your privacy policy, contact us and legal disclosures etc.
Google demands a great user experience in all respects and even measures how fast the new page loads compared to your competitors site.
3/ Social sharing and peer endorsement
This is further confirmation to Google that the content on your site is quality and engaging if it's being shared on social media platforms.
A very powerful endorsement of your site is when a high authority site in the same niche as yours refers to your site via a link, called a back link. Google rates these highly,especially if they are front page
Testimonials : Sydney and International
"I have no hesitation is recommending Tony Adams as a business coach. We engaged him and after only six months had outstanding results from implementing his strategies in our podiatrist Sydney business" Abdul Habra
"Tony's impact on our book launch has been amazing and we are so pleased that we had engaged him when we did" Scars Run Deep Mark Mansfield : Scars Run Deep
"Tony's input in restructuring our marketing plan and optimising our business plan has achieved extraordinary results. I have no hesitation in recommending him as a truly professional business coach"
"I strongly recommend Tony to coach you on your social media optimisation strategies" Diane Muller : Credit Repair Sydney
"We were stuck and have moved our business ahead of our competitors solely on the back of Tony's help" Tom Smith : Car Locksmith Sydney
"It was eye opening what we learned from Tony. Easy to understand concepts that worked!" Peter Peterson: Split Air Conditioning Sydney
"We have turned around our entire business profitability based on the coaching from Tony Adams. A huge thank you." Sonia Davis : Rubbish Removal Sydney
Why Use The Services Of A Business Coach?
A carefully selected Business Coach can lead you on the path of success and keep you focused on the important things. Property development for example is a highly competitive business and developers having to juggle so many things to complete a project on time. They must have a great grasp of building law, accounts, marketing, psychology and business planning in addition to property management. These roles are diverse in nature. In order to survive the unknowns of each project and at the same time maintain the growth of their business, they need to be exceptionally good in all these aspects of their business.
However, to become exceptionally good, you require special expertise and training and this is where a business coach or mentor can assist. The majority of developers rise through the design or building ranks of the property niche to get to their current position. They have had lots of training in their field of expertise but often precious little business training. So property developers and bathroom renovations experts for that matter can benefit from a business coach in so many ways.
The following examples give an insight: The Coaching model There are 2 ways of conducting business coaching. The first we call "Dial-A-Friend." The coach works with whatever issues you bring up that are troubling you. This works on existing acute problems. More management by crisis and not addressing the core issues bringing rise to the crisis at hand. The second approach is to follow a plan. You typically start with the basics in a business: Time Management, Financial Management and Sales Flow. Once this has been addressed and works well, the coach moves on to Marketing and Systemisation of your business.
Most businesses lack in Marketing and they have no systems in place. Systemisation means in essence that you have worked through your various activities and documented them. This is especially important in a growing company. Next comes your Team Culture. Everyone in your team must pull the ship in the same direction. The coach works with you to ensure this happens. The final step is to work with you to put your business on Auto-Pilot. This means that you as the CEO frees up your time so you can work almost exclusively on top level issues. Working on the business and not daily caught up in it. You can also use the time freedom to get your life back in balance. An added benefit is that your company is now worth much more, because you can now sell it for high dollars to professional investors who want businesses that are not reliant on just one member of management.
Business Plan A business coach can craft a solid business plan for the owner of the company they are working with. They will envision the growth of your company five to ten years in time on assumptions and projections you agree to.
Goals Accomplishment – expert workplace coaching & business coach not only helps you formulate suitable growth plans for your business but also schedules steps for you to achieve them. He or she sets realistic targets for you and adequate time limits within which goals should be achieved. The coach also helps formulate marketing plans and even works with you to identify prospective clients to target.
Quality Advice Those who have undergone business coaching are better equipped to understand changes in market conditions and the impact on their business. They can act early on changing market conditions and get a significant advantage over their competitors.
Fewer Mistakes A coach is like a third eye, he or she ensures that, from their own experiences, your company doesn't make costly mistakes. He or she is like your business partner yet does not claim a share in business profits.
Technical Assistance Your Business Coach also mentors you while looking at the various systems you use in your business. He or she helps you evaluate them. If your systems are old or not industry best, they help you to transition to better and more modern methods of doing things. If there are industry software systems available that you should use, but currently are not, they will work with you to introduce them into your business model.
Timely help You are a very busy person. You need to off-load as much as possible from your plate as you can so you can use your skills where they are needed most. From doing research, monitoring your progress against written plans and strategies. Your coach can lend you a helping hand in just in this and just about every aspect of your business. A Business Coach is a catalyst for success. With expert help, you can take your business to greater heights and remain relaxed even during unfavorable economic phases. If you really want to take your business to the next level, you should take the step of hiring a Business Coach with a good list of testimonies and experienced in your industry.
Case Studies Roof Repairs Sydney was a start up business were the founder had the passion and drive to make the business a success. However, this drive was not enough to tackle and cope with the overwhelming nature of all the legal, tax and accounting issues that arrive when you start out on a new venture. Connections close to the founder suggested that could use the help of a mentor through this initial period. They heeded this advice and very quickly the help and guidance flowed and with connections made with other appropriate professionals the business is thriving today. A good example of the assistance given was in the professional management of the imported products by CNC Engineering Sydney. This involved large sums of money in US dollars when the business was operating in Australian Dollars. They were put in contact with Removalists Sydney for contract storage facility and foreign exchange brokers expert in this field to explain currency hedging strategies that reduced the risk of currency fluctuations.
Headroom advisors are available to businesses in all stages of development, from start ups to established companies that have just got stuck and need help with a vision and plan to take them to the next level. Contact us today, you have nothing to loose.
Why Use Digital Press Releases ?
These are the best way to gain extensive coverage on the web with a single release. Syndicators publish the release in the geographic jurisdiction and can be on up to as many as 500 on line media sites.
Examples of press releases are as follows:
Hiring of The Classic Tiffany Chair Still Popular For Sydney Weddings
Leading Sydney event hire company, The Party Hire Group, also providing wedding chair hire sydney wide confirms the trend is continuing to grow for weddings event planners hiring The Tiffany Chair for guests to sit on at weddings they arrange.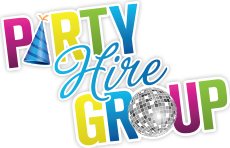 The tiffany chair, also know as the Chivari chair, is the most elegant event chair available for hire. This chair is the most sought after for weddings and engagement parties in Sydney. The Chivari chair can transform a wedding setting, offering pure beauty and comfort. For those wanting a more modern look than the traditional white or gold tiffany chair hire, the clear tiffany chair, especially for wedding receptions is increasing in popularity.
The modern Tiffany chair look is very much in line with its original design crafted in 1855. They look extremely stylish, are very practical and exceptionally comfortable to sit on for long periods, as required for corporate and celebratory events.
Lavish events held across Sydney, and other cities of Australia, require large numbers of tables and chairs. Event organisers have been able to accommodate this by engaging specialist hire companies like The Hire Group that provide tiffany chair hire Sydney wide.
The Tiffany chair was designed in 1807 by Italian designer Giuseppe Gaetano Descalzi. The designer lived in the town of Chiavari, on the northwestern Italian coast. Because of its design origins, the chair is also known as a Chiavari chair.
The chair was accepted as a great design then that became known as the tiffany chair and brought rise to many factories opening in Chiavari and surrounding towns. Today it is still seen as an elegant chair to suited to compliment regal events and is now manufactured globally.
To learn more about party hire services of The Party Hire Group, including the popular white and gold tiffany chair hire visit the website.
Business Contact Details:
Address: Unit 1/26 Mcilwraith Street, Wetherill Park, NSW, Sydney 2164
Phone: 1300-33-99-81
info@partyhiregroup.com.au
Niche : Tiffany Chair Hire Sydney
---
N3 Air Conditioning Launch New Web Presence
Peter Nakad of Sydney based N3 Air Conditioning said, "We surveyed our clients and visitors to our past site to arrive at a website solution that suited the array of individual client needs and found that they had broad requirements from education on home air conditioning options through to the desire to simply contact us with ease. We needed to take all of this feedback into consideration in our new website design solution and are very happy with the final result."
N3 Air Conditioning is one of Sydney's recognized experts in the supply and installation as well as repairs and service of residential air-conditioning residents trust. They are specialists in custom designed ducted and split ducting air conditioning systems that provides complete climate control solutions for any Sydney home in the demanding year round weather the region experiences.
Peter Nakad said, "The new website needed to be a reflection of the high-quality work we do. I am extremely pleased with the web designer's ability to have captured this in the look and feel of the new website. We are also very encouraged also by the feedback already received from customers visiting the website since its launch."
For more information on the company and to visit their new website, visit via this link: https://n3airconditioning.com.au/
About N3 Air Conditioning
For over ten years, the team at N3 Air Conditioning have been providing professional air conditioning services for Sydney homeowners. The primary focus is residential clients, and they offer supply, installation, repairs and service, for an array of air conditioning systems.
N3 Air Conditioning is a family owned and operated business doing top level Sydney residential air conditioning installation work. With all work being fully insured, clients are putting their project in good hands. Pricing is also extremely competitive and their expert installers get the job done fast and as expected.
Regardless of the need for a reverse cycle or split system, inverter or ducted system, they can offer the very best solutions, at competitive prices, to meet your current home environment and lifestyle needs.
Media Contact
Name: Peter Nakad
Address: L13/167 Macquarie Street, Sydney, NSW 2000
Email: peter@n3air.com.au
Phone: +61-2-9571-0581
---
Smile Concepts Confirm Continuing Demand For All Teeth On 4 Implants

Smile concepts, with over 40 years combined experience, has built a strong reputation in Sydney of providing a full range of dental services from a highly qualified and dedicated team. Some say the practice principals are the best dentists in Sydney.  Their mission statement is to build authentic and trusting relationships with clients, at the same time educate them of the wide range of choices available.
Dr Manish Shah, General & Implant Dentist with Smile Concepts said, "The All Teeth On 4 Implants technique is continuing to gain favour with clients as it utilises four dental implants to attach the clients new set of permanent replacement teeth. The implants used in this procedure are specially designed for immediate function and a major benefit of them is that they typically do not require bone grafting.  In most cases, patients lacking the bone volume required to support traditional implants are able to enjoy the many benefits of a permanent solution to missing teeth with this procedure."
Smile Concepts All On four Implants procedures utilise only 4 implants, whereas traditional implants utilise anywhere from 5 to 8 implants in one arch. Because the implants at the back of the All Teeth On 4 Implants procedure are placed at an angle, it allows for increased support by using the natural support of your bone.
Traditional implants often require bone grafting, a process that can take 6 months or more. The All Teeth On 4 Dental Implants protocol requires no bone grafting for most patients, with a success rate that is equal to or better than traditional implants.
For more information on Smile Concepts and their range of implant services should visit their website here: Smile Concepts 
About Smile Concepts
Smile Concepts are one of the most trusted dental practices in Sydney with expertise in all areas of dental implants, veneer and general dentistry. They strongly believe in their patients having a beautiful smile & natural teeth for life.
Their caring and dedicated team, with over 40 years of combined experience, offer the latest dental veneer dentistry technology in a modern and relaxed environment.
They believe in individualised care with all treatment being tailored to the particular wants and needs of each patient. All treatment is performed to the highest standards of precision, with the highest quality of materials, and by people with the highest level of skill, integrity, and concern for the client's wellbeing.
Media Contact
Dr Manish Shah
Smile Concepts
4/307 Pitt St, Sydney NSW Australia2000
+61 (02) 9267 7777
info@smileconcepts.com.au
Acknowledgements
Head Room Consultants endorses the work of Online FX Broker and their Australian CFD broker financial and analysis Reviews who generously support our children's charity events. Head Room also acknowledges search engine optimisation company SEO Sydney and leading removalists who provided very generous assistance to delegates at our recent Tony Adams SEO Sydney client event.